WHO WE ARE
With 25 years of experience, Guangzhou Weltake Import & Export Co., Ltd is one of the most professional suppliers of Auto Parts in China. Ever since the founding of the company in 1997, we have had increasing customers in Africa, the Middle East, Europe, and from more than 50 countries.
Weltake has wide product lines, including spare parts for Engines, Transmission Systems, Drivetrain Systems, Chassis, Auto Exterior, and more. While focusing on sedans, mini-vans, and trucks, we also developed Generator Sets and tractor spare parts for Perkins and Cummins as a part of our product line to fulfill the need of the market.
Compared to other brands, the spare parts by Weltake were produced under original brand standards, and can provide either better performance or longer lifespans. We value the safety of our products, and we are dedicated to provide high-quality products.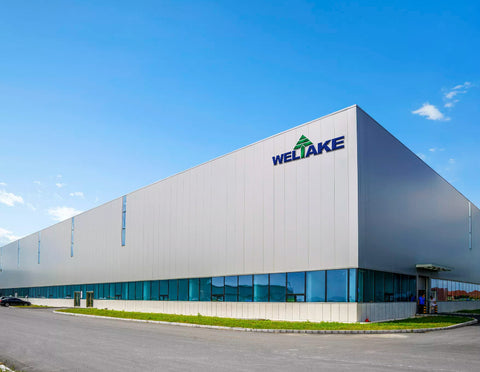 In 2021, our business expanded into the field of Clean Energy. Supported by steady supply chains and reliable factories within the industry, we can provide Clean Energy products, including Portable Power Supplies, Emergency Power Supplies, Residential Power Storage, and more. Nowadays our products are being widely used in North America, Europe, the Middle East, and Asia, as a reliable energy source for Outdoor Activities and Emergency Situations.
Weltake is dedicated to Product Safety, Reasonable Pricing, On-time Delivery, and Efficient Post Sales Services, we look forward to cooperating with you and your business.
Our History
1995 Established in 1995 by Ms. Sharon and Helen Lee with only 3 staff in a small office;
2000 Attended Automechanika in Frankfurt, Germany for the first time;
2003 Started to attend AAPEX Las Vegas and participated for ten consecutive years;
2004 Passed the test report of Link-Chase Friction Material as per SAE-J661 for the US market;
2005 Became one of the non-state-owned private companies that had the import and export license;
2006 Moved our office to Guangzhou Info Harbor with 18 staff;
2007 Awarded as the High-Quality China Supplier of 2007;
2009 Upgraded to the new office in Poly World Trade Centre, which is close to Canton Fair Pazhou Complex and reached 30 staff;
2010 Established the WMM brand, and focused on producing and supplying Perkins Engine spare parts eversince;
2011 Introduced "Foreign Trade System" that enables us to serve customers with a faster and better response;
2012 Establish our warehouse in Huangpu, Guangzhou to manage and organize our stock products;
2013 Adapted "Auto parts Quoting System " to allow us to give customers quicker and more accurate quotations;
2015 Established agents in Malaysia, Iran, and Sri Lanka;
2016-2018 Continuously expand the African, Southeast Asian, and South American markets, and establish over 50 cooperative agents within the local area;
2019 Expanded to a larger, 3000 square meters warehouse locates in Huadu, Guangzhou.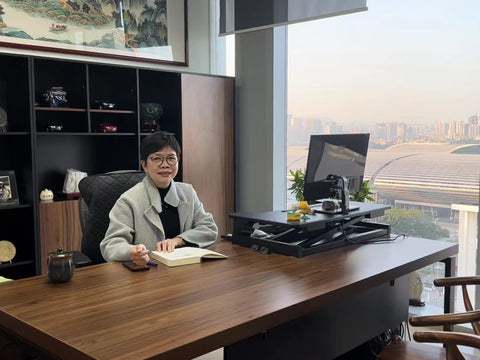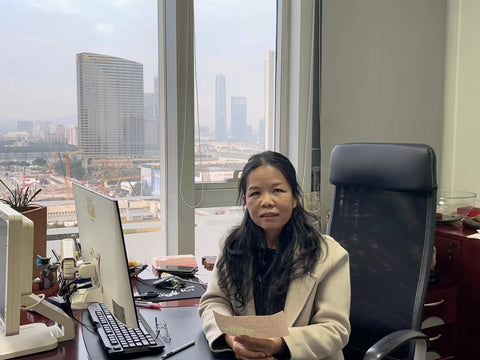 The founders, Ms. Helen and Sharon have been working in Weltake consistently since the beginning. They always work closely with all the customers and try their best to always provide accurate and satisfying service.
Our Figures Speak -- You Are Definitely in Good Hands!
10000- We have issued 10,000+ Quality Control Inspection reports;
5000 - We have exported over 5,000 containers since 1995;
500 - We source our products from more than 500 factories in our database;
134- We have been represented at 61 International Fairs and Auto Parts Expos, 50 times at Canton Fair, 10 times at APPEX Las Vegas, 9 times in Automechanika Frankfurt, 4 times at MIMS Automechanika Moscow, etc;
50 - Our products have been sold to more than 50 countries on 5 continents;
28 - 28 years in business, established in 1995;
15 - Gold Supplier Award in Alibaba B2B Platform for 15 years since 2007.

Our Mission
It is our mission to provide quality aftermarket parts, immediate shipping, and technical support while offering competitive prices. These are the values that encompass Weltake and which have garnered us a loyal customer base. We are sure that our commitment to you will be a valuable asset to your business.